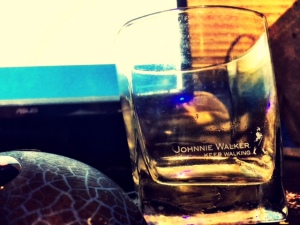 Where did the way go
taking with it my fine steel?
I used to
I could
cut you a picture of a kiss
with my words
and a little dancing town
with my lines.
I knew who I wanted to be
and didn't keep track of the bodies.
Now I just wrote that sentence
like what the fuck
blundering through this
catching on the line breaks
like they were discount clothes carousels.
Here comes an old man
he thinks I work here.
Who would let a bearded fucker
like me work here?
No español
he says everyone in hialeah knows it
and haha
how can he help me?
Dimelo, viejo
como llegaste aqui
con una sonrisa
con cachetes rojo.
Templaste en el fitting room?
Sucio.
Ah. Name tag.
Dimelo, Orestes
Cuentamelo, consorte
hasere
pipo
broder
o te tiro
con el cuello sangrando
en el monte
con los otros.
Ah, there you are
blue blade wet with whisky
and the right song playing at the right time.